I have to say an enormous Thank You to everybody that has called, messaged and dropped into the new workshop with good wishes now that I have the 'all clear' from my recent course of Chemotherapy. The
response has been most heartwarming and both myself and Shirley, my wife, really appreciated all the good will.
The response to our new instrument, the Bass-Baritone Ukulele, has also been (more…)
The Busketeers outside our new workshop practicing their new Xmas song.
Good news! Last week I got the all clear from the hospital after a dire summer of chemotherapy. It will take a little while to get back into the full swing, but I am feeling so much better than I did a few short weeks ago. So, in celebration, we have moved into a new […]
Trips to the hospital, for three separate tests, at three different hospital on three consecutive days have occupied a fair amount of this week, along with a fair amount of mileage! They have covered QEQM at Margate, William Harvey at Ashford and the K&C at Canterbury, so the way things are going I'll probably end up seeing […]
New jig week, along with finishing the move around, and a couple of repairs have taken far more time than they should have, but each has had it's own rewards. The move around, as mentioned last week, has provided something verging on a dance-floor's worth of space, along with a sensible
No improvement over last week as far as temperatures are concerned, even Tru-oil has been taking 48 hours to cure properly, some 40 hours longer than it would in the summer! Today though, it did improve considerably. On top of that, the far end of the Craft village has been having some major
Using a workshop that is no more than a converted cattle stall, combined with sub-zero temperatures, and now, a carpet of snow, has had it's moments this week. Most glues state 'Protect from frost' on the label and should not be used below 10 degrees C, and keeping the workshop at those heady temperatures has […]
To say we've had a hectic week would be an understatement! A simple plan, outlined last week, gone almost completely to pot this week. Batch building, yes, it's a good idea, but the building methods that were in use are totally impractical in that situation. To overcome that drawback, I decided to build a contraption […]
My name is Wally, and I'm Walnut. That's the wood I'm talking about, not the seed I was grown from. I was born back in 1785, or maybe 1783. It depends on when you count a tree being born, when the seed is planted in a growing pot, or when the young sapling is planted […]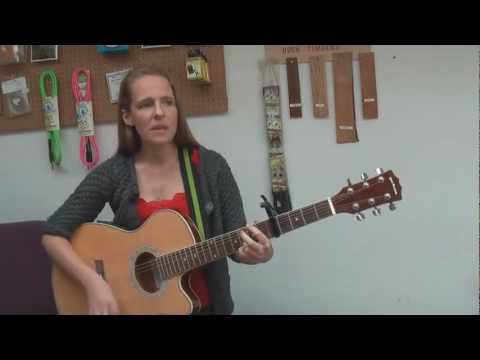 My daughter Lorraine came into the unit the other day and really surprised me. She has never shown any interest in singing, and, a year ago, couldn't play a single note on the guitar! There is hope for all of us! Well done Lorraine.