Trips to the hospital, for three separate tests, at three different hospital on three consecutive days have occupied a fair amount of this week, along with a fair amount of mileage! They have covered QEQM at Margate, William Harvey at Ashford and the K&C at Canterbury, so the way things are going I'll probably end up seeing a consultant in Maidstone for the results!
For environmentalist, there has been good news coming out (more…)
A week missed and a day late! Not very good, is it? I'd like to give a bunch of excuses about being busy and that sort of thing, but unfortunately they wouldn't be true. I just haven't been able to concentrate, but that has now been righted by a trip to the Oncologist to sort out the lump on my temple that has been growing for the last few weeks. So this week coming, apart from a blood test and a couple of scans, I should be able to get back on with things.
Some important legislation comes into force this week, namely The EU Timber Regulations aimed at reducing the trade in illegally logged timber, estimated by Interpol (more…)
That short month I mentioned last week  got even shorter over the past week when we decided we needed to re-arrange the workshop. Not just moving a couple of bits, but changing the whole thing around! It took three days out of the week, and will take a couple more to complete the process properly. [...]
January was a month that, at times seemed to drag, and at other moments simply shot past. In retrospect  it has gone pretty quick! It has seen the completion of seven instruments (One of those five tenors got a bit behind due to some extras needed on it) They include 4 tenors, Ben's 8 string, [...]
Using a workshop that is no more than a converted cattle stall, combined with sub-zero temperatures, and now, a carpet of snow, has had it's moments this week. Most glues state 'Protect from frost' on the label and should not be used below 10 degrees C, and keeping the workshop at those heady temperatures has [...]
I've not been very good about keeping this site up to date of late, so for 2013 I have decided to post religiously, every week. And to keep the religious theme, I'm going to call it the 'Sunday Sermon'! The religion,  of course, is the Ukulele!! The tail end of 2012 got a little busy, not [...]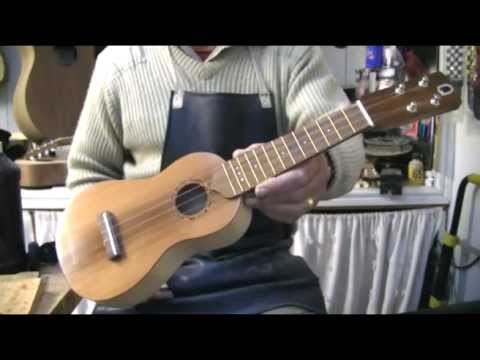 One or two of the instruments we have available for the Festive Season can be heard in these clips. Unfortunately, it is me playing them, rather than someone who really can, but they give you a reasonable idea of the sounds they make. Recorded straight onto the camera with no gimmickry prior to being crunched by [...]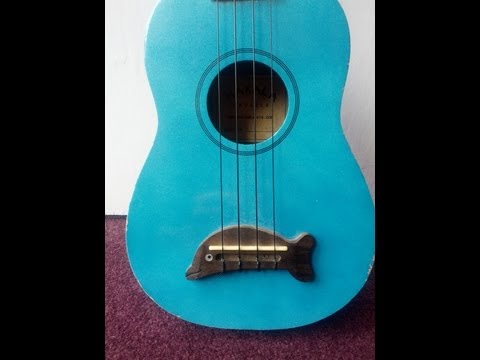 Here is one that made me smile!
My name is Wally, and I'm Walnut. That's the wood I'm talking about, not the seed I was grown from. I was born back in 1785, or maybe 1783. It depends on when you count a tree being born, when the seed is planted in a growing pot, or when the young sapling is planted [...]
Posted by admin on September 3, 2012
with 1 Comment
concert
,
Cuatro
,
festival
,
music
,
Quex
,
Smugglers
,
Tenor
,
Uke
,
Ukelele
,
Ukulele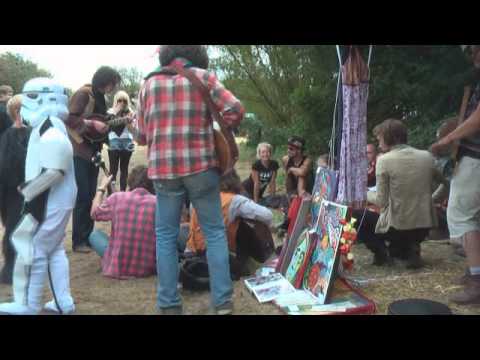 The weekend was spent at the excellent Smugglers Festival, held in a field somewhere between Deal and Dover (It took me one and a half hours to find it, and I knew where it was being held!!) The feedback we got was little short of amazing, with a constant stream of compliments about our 'beautiful' [...]