First page of the
tuning
archive.
Posted by admin on July 17, 2012
with 3 Comments
as
aquila
,
Ken Middleton
,
Living Water
,
new
,
strings
,
Tenor
,
test
,
trial
,
tuning
,
Uke
,
Ukelele
,
Ukulele
Ken Middleton, ukulele player extraordinaire, and a well known figure in the world of Ukuleles, has
produced his own range of Ukulele strings. He swears by them, and I have always respected the gentleman. But is he, in this case, a little biased?
All the Ukes we produce are fitted with Aquila 'Nylgut' strings as standard. They are popular, sound good and are made in Europe rather than the Far East. Ken's strings, however, proclaim to be 'Made in Heaven', although I understand that that is somewhere in England!
So, the only fair thing to do was to give them a try. Using a Tenor cutaway Uke finished recently, which has quite (more…)
Posted by admin on May 5, 2012
with 12 Comments
Cafe
,
Craft Village
,
Cuatro
,
Geoffrey Richardson
,
Jennifer Maidman
,
music
,
new
,
Orchestra
,
Penguin
,
Quex
,
tuning
,
Uke
,
Ukelele
,
Ukulele
A couple of customers came to visit today, one to collect her new Venezuelan Cuatro and the other to see what his will be like.
In the fist clip, Jennifer Maidman and Geoffrey Richardson, members of the Penguin Cafe Orchestra, play a Penguin Cafe Classic, 'Paul's Dance'.  Jennifer is playing a Tenor Ukulele she purchased from us a while back. It is tuned  a D F# B, as is the Cuatro.
The second clip is taken from the 'jam' session they proceeded perform and on this occasion Jennifer plays my 'Cool Hand Uke' a Tenor with a low G string, but tuned ADF#B.
Many thanks to both of them for the impromptu concert.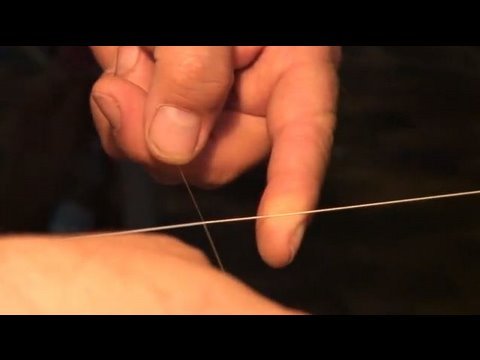 We are now stocking Aquila Nylgut strings. Take a look at this video to see how they are traditionally made:
A post in the forum at UKFolkies made me look at videos on youtube for instructions suitable for beginners. Yes, there are plenty there, using both electronic tuners and tuning by ear. Unfortunately though, the ones I trawled through always missed one or two relevant points. So here is my take on the subject…