First page of the
Tenor
archive.
That short month I mentioned last week  got even shorter over the past week when we decided we needed to re-arrange the workshop. Not just moving a couple of bits, but changing the whole thing around! It took three days out of the week, and will take a couple more to complete the process properly.
The whole exercise has been worthwhile though, with a couple of major benefits already noticed. The first, and the most obvious  (more…)
January was a month that, at times seemed to drag, and at other moments simply shot past. In
retrospect  it has gone pretty quick! It has seen the completion of seven instruments (One of those five tenors got a bit behind due to some extras needed on it) They include 4 tenors, Ben's 8 string, Andy's Soprano and that project instrument that those of you following this will have seen glimpses of.
I've called it a (more…)
Using a workshop that is no more than a converted cattle stall, combined with sub-zero temperatures, and now, a carpet of snow, has had it's moments this week. Most glues state 'Protect from frost' on the label and should not be used below 10 degrees C, and keeping the workshop at those heady temperatures has […]
I've not been very good about keeping this site up to date of late, so for 2013 I have decided to post religiously, every week. And to keep the religious theme, I'm going to call it the 'Sunday Sermon'! The religion,  of course, is the Ukulele!! The tail end of 2012 got a little busy, not […]
Posted by admin on September 3, 2012
with 1 Comment
concert
,
Cuatro
,
festival
,
music
,
Quex
,
Smugglers
,
Tenor
,
Uke
,
Ukelele
,
Ukulele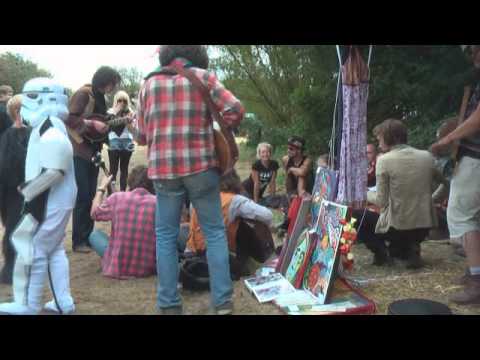 The weekend was spent at the excellent Smugglers Festival, held in a field somewhere between Deal and Dover (It took me one and a half hours to find it, and I knew where it was being held!!) The feedback we got was little short of amazing, with a constant stream of compliments about our 'beautiful' […]
 The website has been quiet of late, mainly because the workshop has been busy! Andy's and Ian's Concert models have been delivered, along with the completion a couple of project instruments, a Bass Cuatrolele or Q-Bass (whichever you want to call it!) and an 8 string tenor which can be seen on the left in […]
Posted by admin on July 17, 2012
with 3 Comments
aquila
,
Ken Middleton
,
Living Water
,
new
,
strings
,
Tenor
,
test
,
trial
,
tuning
,
Uke
,
Ukelele
,
Ukulele
http://youtu.be/QOvOJHGNAjM
Ken Middleton, ukulele player extraordinaire, and a well known figure in the world of Ukuleles, has produced his own range of Ukulele strings. He swears by them, and I have always respected the gentleman. But is he, in this case, a little biased? All the Ukes we produce are fitted with Aquila 'Nylgut' strings as standard. […]
Again, it's a while since I posted any progress reports, so to whet your appetite for next weekends Craft Fair, I thought I'd show a couple of instruments that are underway. The Cuatro, which is No 3, along with the tenor Uke that might just remind you it is Olympic year, should both be strung […]
Posted by admin on April 23, 2012
with No Comments
build
,
Craft Village
,
Cuatro
,
lumber
,
new
,
Quex
,
shop
,
Tenor
,
timber
,
tonewood
,
Uke
,
Ukelele
,
Ukulele
,
workshop
It occurred to me that I've not posted any progress reports of late, what with all the tree felling going on but work in the shop has been progressing well. This week, no less than three instruments will get finished, the first of two Venezuelan Cuatro's, a Cool Hand Tenor and a Cutaway Tenor, all featuring rope binding. […]
The weekend saw the collection of a Tenor Ukulele that we built for Noel. To say that he left a happy bunny would be an understatement and the grin on his face, having played a little on the instrument, was a joy to behold. From our point of view, happy customers are what we are […]