First page of the
shop
archive.
When I last posted, some while ago now, I was joking about the number of different hospital appointments I was having to attend. The outcome of those appointments is the main reason for a lack of communication in the meanwhile. Where I had been putting back-ache down to bending over the bench too much, it turned out that a rather large tumour had grown between my kidneys and was getting larger. Combined with a growth over my left eye that was steadily closing the said optic, it hardly surprising that I was beginning to get a few things wrong!
As I write, I'm two-thirds of the way through the prescribed course of Chemotherapy  and looking
forward to things for the first time in a while. I'm probably looking at the end of August or beginning of September before I (more…)
New jig week, along with finishing the move around, and a couple of repairs have taken far more time than they should have, but each has had it's own rewards.
The move around, as mentioned last week, has provided something verging on a dance-floor's worth of space, along with a sensible (more…)
Posted by admin on August 29, 2012
with 1 Comment
as
Craft Village
,
festival
,
music
,
Quex
,
shop
,
Smugglers
,
timber
,
Uke
,
Ukelele
,
Ukulele
We will be closed over the weekend 31st August to 3rd September in the workshop at Quex, but that is only because we will be attending the Smugglers Folk Festival somewhere between Deal and Dover. We will have a number of instruments on display, including that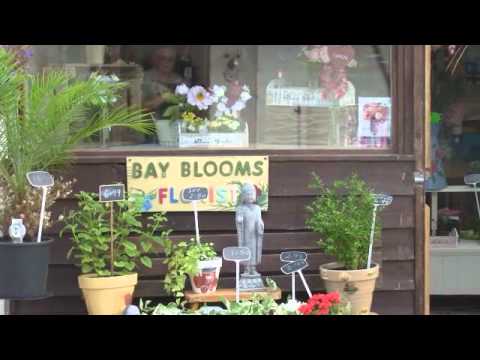 We've had a busy weekend at the Craft Village, preparing for and running our first Pure Craft Market. The idea was to promote not just the Craft Village, but also Pure Crafts rather than the 'gift' fairs that have spread across the County, and probably the Country! Everything on display (and for sale) has been […]
Posted by admin on July 2, 2012
with 4 Comments
concert
,
Craft Village
,
finish
,
lumber
,
meeting
,
plan
,
Quex
,
shop
,
Uke
,
Ukelele
,
Ukulele
,
workshop
In the Craft Village, Crafters plan a monthly Pure Craft Fair, which will probably be held on the first Saturday of each month, commencing in September. Pure Craft means that there will be no stalls with bought-in tat from afar. The majority of Craft Fairs seem to be inundated with these type of stands, which have nothing […]
Posted by admin on April 23, 2012
with No Comments
build
,
Craft Village
,
Cuatro
,
lumber
,
new
,
Quex
,
shop
,
Tenor
,
timber
,
tonewood
,
Uke
,
Ukelele
,
Ukulele
,
workshop
It occurred to me that I've not posted any progress reports of late, what with all the tree felling going on but work in the shop has been progressing well. This week, no less than three instruments will get finished, the first of two Venezuelan Cuatro's, a Cool Hand Tenor and a Cutaway Tenor, all featuring rope binding. […]
Posted by admin on March 1, 2012
with 1 Comment
as
advice
,
Barn
,
beginner
,
Club
,
meeting
,
Quex
,
shop
,
Uke
,
Ukelele
,
Ukulele
Starting Wednesday 14th March QUEX UKULELE CLUB Come along and join in the fun. Venue: Quex Barn, Park Lane, Birchington, CT7 0BB Time: 1900hrs til 2100hrs (That's 7pm til 9pm) Open to all levels, beginners welcome. Ample Parking. Refreshments available. £2 per player. Non players are welcome to come along. PLEASE FEEL FREE TO […]
Posted by admin on February 22, 2012
with 1 Comment
build
,
Craft Village
,
lumber
,
shop
,
timber
,
tonewood
,
Uke
,
Ukelele
,
Ukulele
,
workshop
From time to time we get asked about exotic timbers. The most popular timber for making Ukuleles is a wood called Koa. It is one of the Acacia family and is native to the Hawaiian Islands (among other places) where the Uke was invented. The reason it was used was quite simple. It was local and available. Of […]
Despite the weather, we are still open. Although I'm not advocating that anyone should make unnecessary journeys, the Craft Village is still accessible with care. Today was spent having a mass tidy, along with a bit of snow shoveling. Isn't it weird that cleaning up seems to increase the amount of mayhem, at least to start with. […]
It is fortunate that the weather was fair for the Quexmas Event, staged in the Powell-Cotton Museum on Sunday 27th November. That is because the queues of people stretched well into the car park for a good couple of hours after the event opened. Of course, the weather had an effect on how many people ventured out, […]