First page of the
new
archive.
 The website has been quiet of late, mainly because the workshop has been busy! Andy's and Ian's Concert models have been delivered, along with the completion a couple of project instruments, a Bass Cuatrolele or Q-Bass (whichever you want to call it!) and an 8 string tenor which can be seen on the left in this image. Despite both being 1st build pattern models as far as we are concerned, the results have been particularly pleasing, both in (more…)
Posted by admin on July 17, 2012
with 2 Comments
aquila
,
Ken Middleton
,
Living Water
,
new
,
strings
,
Tenor
,
test
,
trial
,
tuning
,
Uke
,
Ukelele
,
Ukulele
Ken Middleton, ukulele player extraordinaire, and a well known figure in the world of Ukuleles, has
produced his own range of Ukulele strings. He swears by them, and I have always respected the gentleman. But is he, in this case, a little biased?
All the Ukes we produce are fitted with Aquila 'Nylgut' strings as standard. They are popular, sound good and are made in Europe rather than the Far East. Ken's strings, however, proclaim to be 'Made in Heaven', although I understand that that is somewhere in England!
So, the only fair thing to do was to give them a try. Using a Tenor cutaway Uke finished recently, which has quite (more…)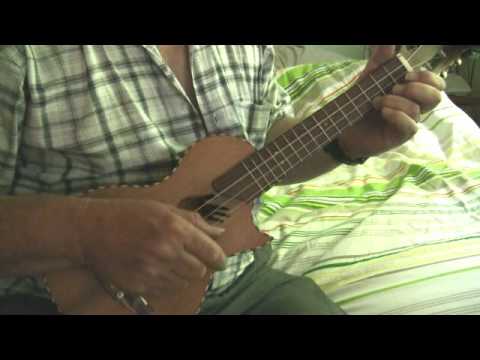 Aquila, the Italian string company, have released their 'Red Series' strings, a new type of 'Nylgut' mixed with a copper compound to increase the density of the string.  This makes the lower notes, like the 'Low G' on a Tenor attainable without using a wound string. This, in turn, avoids the scratching sound as your
Posted by admin on May 5, 2012
with 12 Comments
Cafe
,
Craft Village
,
Cuatro
,
Geoffrey Richardson
,
Jennifer Maidman
,
music
,
new
,
Orchestra
,
Penguin
,
Quex
,
tuning
,
Uke
,
Ukelele
,
Ukulele
http://youtu.be/TpZMKV81mk8
A couple of customers came to visit today, one to collect her new Venezuelan Cuatro and the other to see what his will be like. In the fist clip, Jennifer Maidman and Geoffrey Richardson, members of the Penguin Cafe Orchestra, play a Penguin Cafe Classic, 'Paul's Dance'.  Jennifer is playing a Tenor Ukulele she purchased [...]
Posted by admin on April 23, 2012
with No Comments
build
,
Craft Village
,
Cuatro
,
lumber
,
new
,
Quex
,
shop
,
Tenor
,
timber
,
tonewood
,
Uke
,
Ukelele
,
Ukulele
,
workshop
It occurred to me that I've not posted any progress reports of late, what with all the tree felling going on but work in the shop has been progressing well. This week, no less than three instruments will get finished, the first of two Venezuelan Cuatro's, a Cool Hand Tenor and a Cutaway Tenor, all featuring rope binding. [...]
Posted by admin on April 2, 2012
with 2 Comments
Craft Village
,
Cuatro
,
lumber
,
new
,
Quex
,
Sycamore
,
timber
,
tonewood
,
Uke
,
Ukulele
,
Venezuelan
Using locally produced timber was taken to the extreme one day last week, when what was probably the closest tree to the workshop was felled. It was a Sycamore that had self seeded some 100 years ago along the main drive opposite to the entrance of the Craft Village. Needless to say, we watched it's [...]
As mentioned in a couple of earlier posts, I'm giving in to the number of requests to build some guitars! As usual, not everybody wants the same thing, so to get the ball rolling I'm starting with an OM sized electro-acoustic steel strung model. As you can see from the picture, the mould has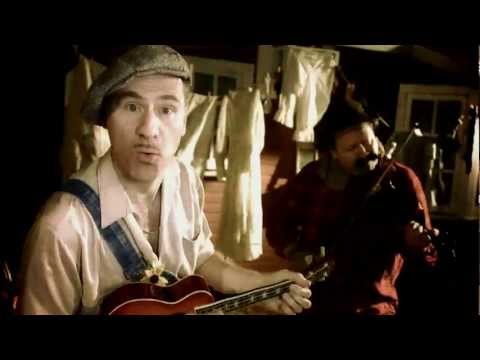 Alex, from the Jive Aces, was kind enough to point out their latest Video: Glad to see she never got the Uke Player!!
Another week passes, and with it, another three or four painted Ukuleles have found their way into the public domain. Despite being stocked for the youngsters, it is becoming obvious that two thirds of the basic Ukes that we sell are, in fact, going to the adult population! It is also noticeable that the same proportion are [...]
http://www.youtube.com/watch?v=oaOPFHKGVnM">httpv://www.youtube.com/watch?v=oaOPFHKGVnM
One of Ken Middleton's contributions to a new ebook entitled 'Ukuleles for Peace 2011′ httpv://www.youtube.com/watch?v=oaOPFHKGVnM The ebook, priced at $15 is available, along with more information, through his site at : http://kenmiddleton.co.uk/UFP.aspx And a performance from the Ukuleles for Peace Orchestra httpv://www.youtube.com/watch?v=d7ZjsSyja6k