That short month I mentioned last week  got even shorter over the past week when we decided we needed to re-arrange the workshop. Not just moving a couple of bits, but changing the whole thing around! It took three days out of the week, and will take a couple more to complete the process properly.
The whole exercise has been worthwhile though, with a couple of major benefits already noticed. The first, and the most obvious  (more…)
I've not been very good about keeping this site up to date of late, so for 2013 I have decided to post religiously, every week. And to keep the religious theme, I'm going to call it the 'Sunday Sermon'! The religion,  of course, is the Ukulele!!
The tail end of 2012 got a little busy, not least because, for a while the bugs got into the staff (me) and I didn't feel up to doing a lot at all. Fortunately, most of the jobs that had to be done got there, and those that didn't weren't a disaster. On the bench for the start of 2013 are Ben's 8 string Tenor (is that a Taropatch?) and Andy's Soprano while a third instrument, an experimental one, is also (more…)
Posted by admin on September 3, 2012
with 1 Comment
concert
,
Cuatro
,
festival
,
music
,
Quex
,
Smugglers
,
Tenor
,
Uke
,
Ukelele
,
Ukulele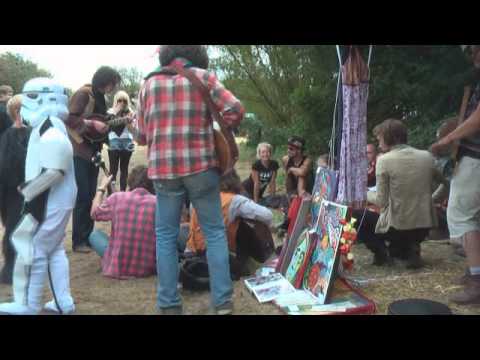 The weekend was spent at the excellent Smugglers Festival, held in a field somewhere between Deal and Dover (It took me one and a half hours to find it, and I knew where it was being held!!) The feedback we got was little short of amazing, with a constant stream of compliments about our 'beautiful' […]
Posted by admin on August 29, 2012
with 1 Comment
as
Craft Village
,
festival
,
music
,
Quex
,
shop
,
Smugglers
,
timber
,
Uke
,
Ukelele
,
Ukulele
We will be closed over the weekend 31st August to 3rd September in the workshop at Quex, but that is only because we will be attending the Smugglers Folk Festival somewhere between Deal and Dover. We will have a number of instruments on display, including that
 The website has been quiet of late, mainly because the workshop has been busy! Andy's and Ian's Concert models have been delivered, along with the completion a couple of project instruments, a Bass Cuatrolele or Q-Bass (whichever you want to call it!) and an 8 string tenor which can be seen on the left in […]