First page of the
aquila
archive.
Posted by admin on July 17, 2012
with 3 Comments
as
aquila
,
Ken Middleton
,
Living Water
,
new
,
strings
,
Tenor
,
test
,
trial
,
tuning
,
Uke
,
Ukelele
,
Ukulele
Ken Middleton, ukulele player extraordinaire, and a well known figure in the world of Ukuleles, has
produced his own range of Ukulele strings. He swears by them, and I have always respected the gentleman. But is he, in this case, a little biased?
All the Ukes we produce are fitted with Aquila 'Nylgut' strings as standard. They are popular, sound good and are made in Europe rather than the Far East. Ken's strings, however, proclaim to be 'Made in Heaven', although I understand that that is somewhere in England!
So, the only fair thing to do was to give them a try. Using a Tenor cutaway Uke finished recently, which has quite (more…)
Aquila, the Italian string company, have released their 'Red Series' strings, a new type of 'Nylgut' mixed with a copper compound to increase the density of the string.  This makes the lower notes, like the 'Low G' on a Tenor attainable without using a wound string. This, in turn, avoids the scratching sound as your (more…)
The weekend saw the collection of a Tenor Ukulele that we built for Noel. To say that he left a happy bunny would be an understatement and the grin on his face, having played a little on the instrument, was a joy to behold. From our point of view, happy customers are what we are […]
Happy Christmas everyone.
It's Halloween and tradition has it that carved pumpkins are the order of the day. I have no idea why, I'm sure you could Google it, but is this Concert Uke a Pumpkin or a Pineapple? Built mostly from Walnut grown on Quex Park, the instrument has actually come out of our new Pineapple Mould, […]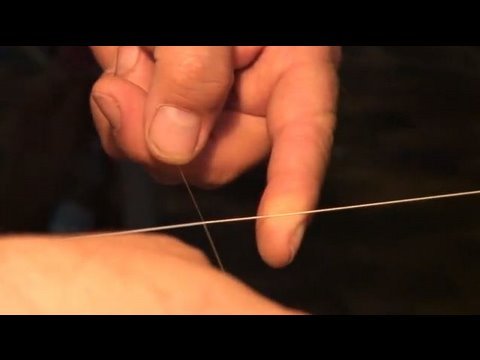 We are now stocking Aquila Nylgut strings. Take a look at this video to see how they are traditionally made:
[caption id="attachment_792" align="alignnone" width="150"]
Re-entrant[/caption]
Tenor ukulele strings High G (gCEA)