Trips to the hospital, for three separate tests, at three different hospital on three consecutive days have occupied a fair amount of this week, along with a fair amount of mileage! They have covered QEQM at Margate, William Harvey at Ashford and the K&C at Canterbury, so the way things are going I'll probably end up seeing a consultant in Maidstone for the results!
For environmentalist, there has been good news coming out (more…)
New jig week, along with finishing the move around, and a couple of repairs have taken far more time than they should have, but each has had it's own rewards.
The move around, as mentioned last week, has provided something verging on a dance-floor's worth of space, along with a sensible (more…)
That short month I mentioned last week  got even shorter over the past week when we decided we needed to re-arrange the workshop. Not just moving a couple of bits, but changing the whole thing around! It took three days out of the week, and will take a couple more to complete the process properly. [...]
January was a month that, at times seemed to drag, and at other moments simply shot past. In retrospect  it has gone pretty quick! It has seen the completion of seven instruments (One of those five tenors got a bit behind due to some extras needed on it) They include 4 tenors, Ben's 8 string, [...]
No improvement over last week as far as temperatures are concerned, even Tru-oil has been taking 48 hours to cure properly, some 40 hours longer than it would in the summer! Today though, it did improve considerably. On top of that, the far end of the Craft village has been having some major
Using a workshop that is no more than a converted cattle stall, combined with sub-zero temperatures, and now, a carpet of snow, has had it's moments this week. Most glues state 'Protect from frost' on the label and should not be used below 10 degrees C, and keeping the workshop at those heady temperatures has [...]
To say we've had a hectic week would be an understatement! A simple plan, outlined last week, gone almost completely to pot this week. Batch building, yes, it's a good idea, but the building methods that were in use are totally impractical in that situation. To overcome that drawback, I decided to build a contraption [...]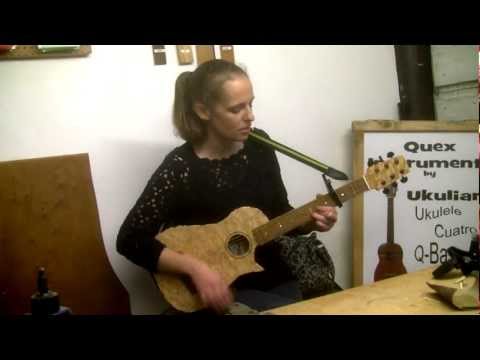 The advantage of having an instrument built for you, as opposed to buying one off the shelf, is that you can have more or less exactly what you want. And that is not just having certain timbers or colours or tuners, but having the whole instrument designed for your specific requirements. Take, for example, my [...]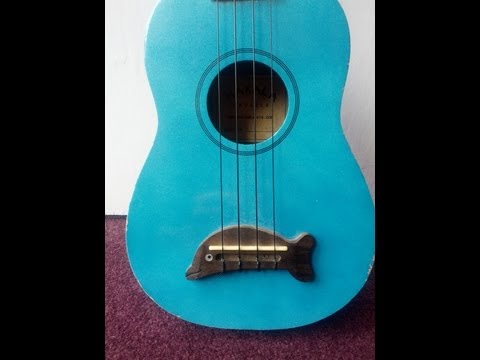 Here is one that made me smile!
My name is Wally, and I'm Walnut. That's the wood I'm talking about, not the seed I was grown from. I was born back in 1785, or maybe 1783. It depends on when you count a tree being born, when the seed is planted in a growing pot, or when the young sapling is planted [...]